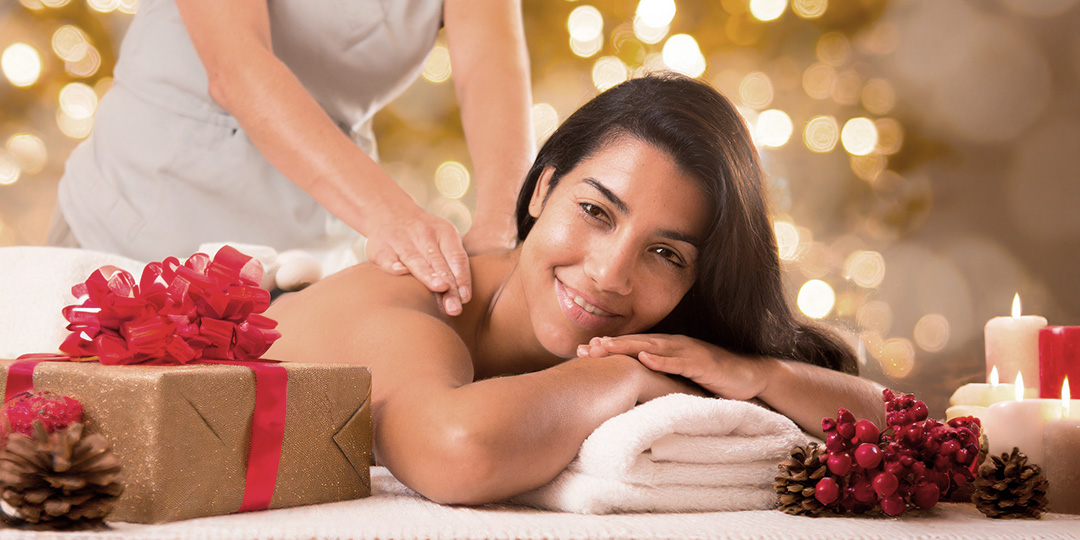 Elevate Your Holidays with Our Exclusive Spa Packages
What's on your holiday wish list? Whether you're treating yourself or buying for a gift, we've got something for you! Unwrap the gift of relaxation & indulge in bliss this holiday season. A gift certificate can be purchased and they make the perfect stocking stuffer. From us to you, we hope you have a happy holidays!
*Available Dec. 1 through Christmas Eve. There is no limit to purchasing and gift certificates can be used year-round, they do not expire.
60-Minute Customized Massage | $70 Book Now
Snow Glow Facial | $110 Book Now
Includes: 60-minute Dermaplane Facial
Dermaplaning is a type of exfoliation method that is noninvasive and removes weeks-worth of dead skin cells, vellus hair (peach fuzz), and dirt with a surgical steel blade but painless. Leaving the skin looking brighter and smoother.
*Not suitable for active acne and/or sensitive skin.
Holly Jolly Complexion Facial | $100 Book Now
Includes: 
60-Minute Microdermabrasion Facial
Complementary Hydrating Jelly Mask
You will see improvement in the skin's texture and appearance with this service. The hydrating jelly mask helps push the skincare products into the skin and restore elasticity and tone. It can help treat acne scars, skin discoloration, sun damage, and stretch marks.
*Add a waxing service to pair with your facial.
Christmas Bliss | $175 Book Now
Includes:
60-Minute Customized Massage
60-Minute Customized Facial
Foot Soak
Leg Scrub
Foot & Leg Massage
Complimentary Holiday Refreshment
*Must call to schedule this package. Add hot stones for $15
Holiday Hiatus For Two (Couples) | $240 Call to Book
Includes:
60-Minute Customized Massage
Warm Oil Back Scrub
Peppermint Hot Towel
Foot Soak
Leg Scrub
Foot & Leg Massage
Complimentary Holiday Refreshment
Hot Rockin' Around The Xmas Tree | $125

Book Now
Includes:
60-Minute Hot Stone Massage
Peppermint Hot Towel
Foot Soak
Leg Scrub
Foot & Leg Massage
Paraffin Hand Dip
Complimentary Holiday Refreshment
Holiday Recovery | $110 Book Now
Includes:
60-Minute Massage
Peppermint Hot Towel
Hot Oil Scalp Massage or Warm Oil Back Scrub
Foot Soak
Leg Scrub
Foot & Leg Massage
Complimentary Holiday Refreshment
Mistle Head-to-Toe Bliss | Call to Book
60-Minute Hydra Facial & 60-Minute Massage | $195
or
90-Minute Hydra Facial & 60-Minute Massage | $250
A Hydra Facial is one of the most powerful, non-invasive skin resurfacing treatments available today. Perfect for the dry, cold winter air – this facial combines cleansing, exfoliation, extractions, hydration and antioxidant protection that removes dead skin cells and impurities, while simultaneously delivering moisturizing serums into the skin.
Momma Clause To-Be (Prenatal) | $120 Book Now
Includes:
60-Minute Prenatal Massage

Foot Soak

Leg Scrub

Foot & Leg Massage
*Must be at least 13 weeks pregnant
One Of Yakima's Best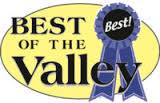 Thank You Yakima Valley!!!
Yakima Business Times listed us in two categories for the sixth year in a row! The people of Yakima Valley voted us as one of The Best Of The Valley 2016, 2017, 2018, 2019, 2020, and 2021 in both "Day Spas" and "Massage Therapy". Thanks to all who voted for us!!! We love pampering our clients. Call us at 509-966-2933 or schedule online today!
Introductory Specials
Massage
For first-time guests, experience an hour-long relaxing, medium pressure Swedish massage for just $75. This is a $5 savings and a great way to get to know us. Whether this is your first time or you are looking for a new spa to provide your personal care services, imagine how good you will feel after an hour of relaxing massage by one of our experienced practitioners. Take advantage of this fantastic deal today and schedule your appointment by clicking the link below or calling us at 509-966-2933.
Facial
Experience a relaxing customized 1-hour facial for just $75, first-time guests only. This is $5 off our normal price. Pamper your face with an expert facial inlcuding a full cleansing, rehydrating mosturizing, invigorating steaming wich includes arm and shoulder massage, and rejuvenating mask treatment.
Anything But Ordinary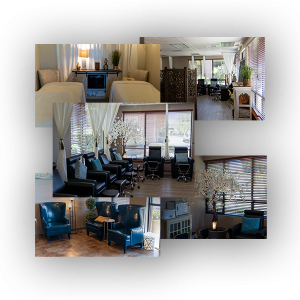 In creating the spa, Kim wanted a business that would celebrate a philosophy… the balance of the body, mind and soul through one's actions and deeds. She is a woman who is a believer in passion and creativity which she has made visible in her business. Upon entering the Spa, she believes the "experience becomes glaringly obvious, from the ambiance to the décor and surroundings to the way the staff embraces you and makes you feel like family. You will never receive the ordinary. What makes Serenity Day Spa so unique is our approach. We are very dedicated to body work. We have set out to create a serene and nurturing environment for all who comes through our doors."
Make sure to arrive at our spa 15 minutes before your scheduled appointment. This gives you time to fill out your paperwork, relax and enjoy the entire length of your treatment!
Welcome To All
We are proud to be an active part of our community and welcome all to our Spa. Seniors and military families receive a 20% discount on 1 hour massages and 1 hour facials (after introductory visit) and we will soon be accepting insurance. We have gift certificates available for all of your special occasions and can arrange party packages to meet your needs.
Scheduling And Cancellation Policy
We value our clients and strive to provide an excellent experience every time you visit. Online scheduling allows you to book your appointment when it is most convenient for you. To schedule you will be required to put a credit card on file. When scheduling a gift card you will need to provide the gift certificate number. Bring your source of payment and/or gift card with you to your appointment. If something changes, please call us at 509-966-2933 to reschedule your appointment.
Please call us 24 hours before your appointment if you will need to cancel or reschedule. Appointments cancelled, changed or missed with less than 24 hours notice may be billed at up to 50% of the price of the scheduled service. If you don't notify us of a cancellation, you could be charged up to 100% of the service fee at the provider's discretion. Weekend and holiday appointments cancelled, changed or missed with less than 24 hours notice may be billed at up to 100% of the price of the scheduled visit. Thank you for your understanding.
For the scheduling and cancellation policies for our packages and parties, please visit the Packages & Parties page.
Note: In order to redeem gift certificates, you must present the actual physical gift certificate at time of redemption. No exceptions.